Would you like to join the growing number of partners advertising their training products on Australia's #1 platform to find industry training?
Industry Partners Australia is a lead generating platform for small independent training providers in industry sectors such as Manufacturing, Mining, and Utilities.
With over 25 years' experience in these sectors, we have over 8,000 connections nationally, looking for trusted training partners. Let us help you stand out from the crowd!
Our vision for the future is to be regarded as the industry go-to training network, with over 500 partners delivering thousands of programs nationally.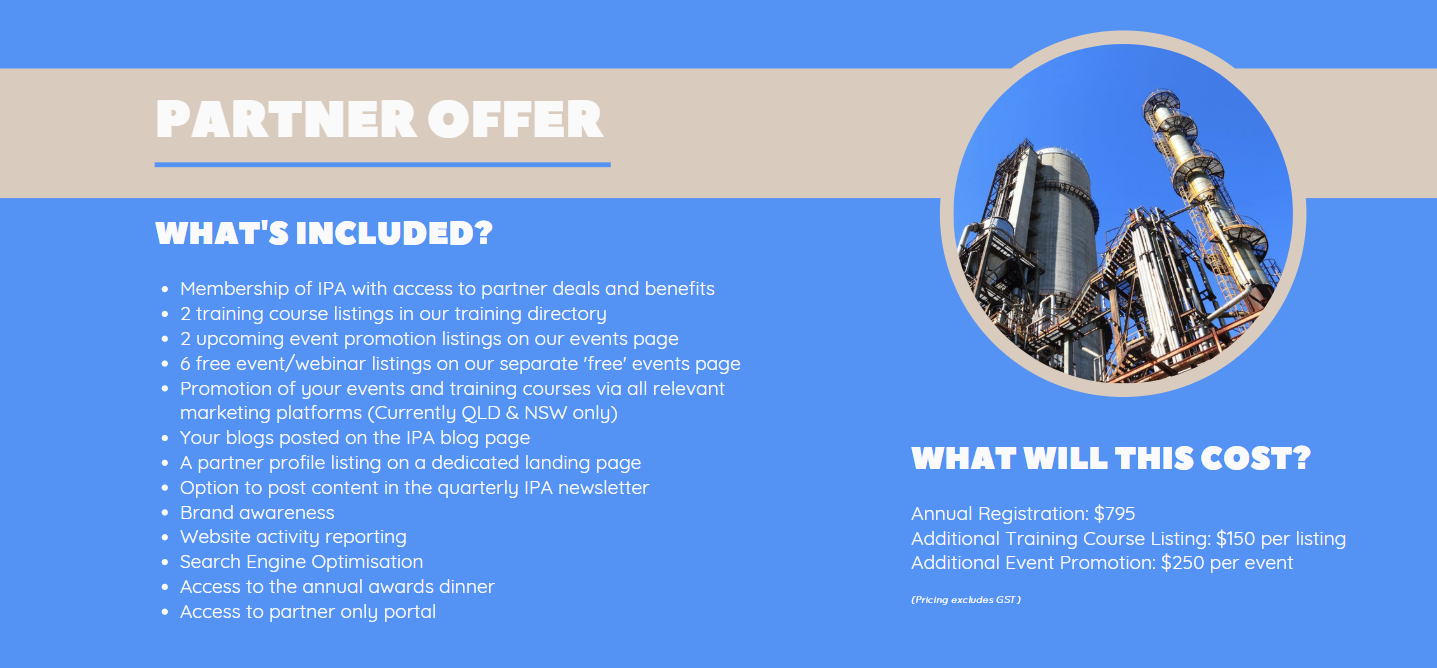 We can help you achieve greater business confidence by...

Defining and adding clarity to your IPA product listing


Listing your products on Australia's #1 training collective database


Being known as a trusted partner and a potential awards recipient


Receiving real marketing data to help you make informed decisions


Promote your events to our extensive industry database