WHEN: Commencing 12:30pm 2 June 2021 - Concluding 12:30pm 3 June 2021
WHAT: A 2 x half-day program including a networking dinner and overnight stay
WHERE: Cypress Lakes, Hunter Valley NSW
Overview
It is fundamental in the modern Maintenance Manager's role to find, develop, and deploy talent. However, the role of the Maintenance Manager in leading a maintenance team is becoming increasingly challenging.
Everywhere we look, budgets are shrinking while assets are expected to run at full capacity. Every day we find ourselves fixing those random failures that disrupt our maintenance plans while endeavouring to keep our skilled people engaged.
You have the hard skills. But as a maintenance LEADER, the demands of leading stressful, complex, and ambiguous environments is tough.
Maintaining clarity of purpose and mental agility is paramount. Building a focussed team that collaborate and are confident to move in the direction you provide is vital.
Our 'Maintenance Leader Retreat' will introduce you to key leadership skills to deal with these challenges.
We will explore:
How you manage your mindset and attitudes to remain motivated under trying circumstances.
How you lead your team when uncertainty and complexity show up.
How to focus on collaborative problem solving when under pressure to find a sustainable solution quickly.
Importantly, this retreat will be an opportunity to network with other maintenance and reliability leaders in the IPA network.
It will be a golden opportunity to share your knowledge and expertise and participate in some engaging and enjoyable discussions.

Solutions begin with a conversation!
---
The Program
DAY 1
Our first half-day will be led by BeChallenged, an organisation experienced in delivering workshops focusing on teamwork, communication, planning and leadership.
12:30: Registrations
13:00: Introductions
13:30: Session 1 | Mindset, Beliefs & Attitudes
This session will examine your mindset, beliefs, and attitudes to create and maintain your own level of motivation. It will also drill down into the powerful relationship between beliefs, behaviours, and results!
Key Learnings
Understand habitual behaviours and how habits can help or hinder success.
Exercise choice over personal motivation levels.
Maintain a positive mindset in challenging environments.
Appreciate the crucial importance of how attitude impacts performance and results.
Raise self-awareness of limiting beliefs that may be hindering performance.
15:00: Afternoon Tea
15:30: Session 2 | The Infinite Loop
This session is a powerful tool for debriefing on complex issues. The session will focus on interactive learning, combined with continuous feedback and how this promotes and builds efficient and effective teamwork for time sensitive problem-solving workplace scenarios.
Key Learnings
Real-time communication
Interactive learning
Leadership & Empathy
Continuous feedback scenarios
17:30: Wrap up of the day
18:00: Networking dinner with discussion/presentation by Vahid Pourghadiri from AGL
DAY 2
Our second half-day will be facilitated by 10000Hours, an organisation skilled in building mastery for people and teams for over 20 years.
07:00: Breakfast
08:15: Recap and discussions from previous day
08:30: Session 1 | Making Sense of my Leadership Practice
You have the technical skills, but as a maintenance leader the demand of leading in stressful, complex, and sometimes ambiguous environments is tough. There are pressures above, below, and either side. With the demands of all these stakeholders it can be difficult to find time and space for learning about our own practice of leadership.
Maintaining clarity of purpose and mental agility is paramount. Having a maintenance or reliability team that collaborates, is focused and is confident of the direction in which you lead them is vital.
At this half-day session, we will explore the practices of leadership that work in complexity and uncertainty. We will learn how to work with group dynamics in real time by using our own group as a case study.
You will come away with insights into your own comfort with ambiguity and a suite of options for making progress with people issues when you cannot be certain what will work.
This immersive experience will be a powerful experience in your leadership education.
10:00: Morning Tea
10:30: Session 2 | Making Sense of my Leadership Practice continues
Key Learnings
Learn how uncertainty shows up in the workplace.
Distinguish complex problems from complicated problems.
Read a group dynamic in real time.
Intervene in a group in a productive way.
Be able to raise and lower productive discomfort with your group.
Know how to shift between working on the task or the relationship.
Learn how to keep learning about leadership.
12:30: Retreat concludes with casual lunch
---
Event Facilitators
Day 1 | Terry Reynolds
Terry Reynolds is a Neuro-Linguistic Workshopping (NLP) Master Practitioner and co-author of the top-selling strategy book "Drivers" a story of transformational change.
Terry kick-started his career in Senior Human Resources roles in various financial services organisations in Australia, before quickly moving up to the international realm leading rogenSi businesses in London (Managing Partner EMEA), Singapore (Managing Partner Asia), and Dubai (Managing Partner Middle East) before moving back to Sydney (Managing Partner APAC) in 2013.
Having lived and worked across many parts of the world, Terry's experience lies in advising clients in financial services, Telco's, energy and resources, the public sector, and consumer business all around the world.
Currently, he is engaged to lead a number of large-scale cultural change and Executive Development Workshops across Europe and Australia as well as managing an extensive portfolio of executive-level clients that he coaches one-on-one.
With postgraduate qualifications in Business Management, and previous roles in Senior HR and Learning, Terry is a Master facilitator and Zenger Folkman accredited Extraordinary Leader coach. He is also an accredited Mental Toughness coach, who uses a variety of NLP and accelerated learning techniques to facilitate his sessions to ensure a high energy environment. Enjoying conversational coaching, his delivery focuses on outcomes and he is passionate about people taking action.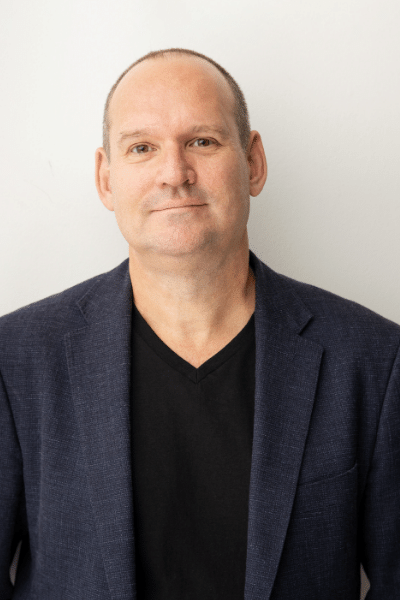 Day 2 | Marcus Crow
Marcus Crow is in his 20th year of professional practice as a group facilitator, adult educator, and keynote speaker. In 1999 he co-founded Phuel which was sold to John Singleton WPP AUNZ in 2011.

In 2012 he co-founded 10,000HOURS a specialist firm of senior facilitators and adult educators focused on skill acquisition for executives 10,000Hours is retained by ASX 200 organisations to deliver facilitation and executive education experiences for frontline teams all the way up to executives.

Marcus' career background includes being an auditor at Price Waterhouse, a sales professional in office equipment, a marketer at Colgate Palmolive, Mitsubishi Electric, and a gopher in his father's accountancy practice Marcus holds a Bachelor of Business from the University of Technology Sydney and is a long time member of Australian Mensa and currently volunteers with them as Testing Procter Marcus is accredited to deliver HBDI, DISC and qualified to run 5 dysfunctions of a team.

His ideas and perspective on adult learning, skill acquisition, healthy teams, and uncertainty have been published in The Australian, Business Insider, Dynamic Business, The Australian Financial Review. Most weekends he can be found riding the emotional highs and lows as chief sponsor to two 14 /U tennis mad boys.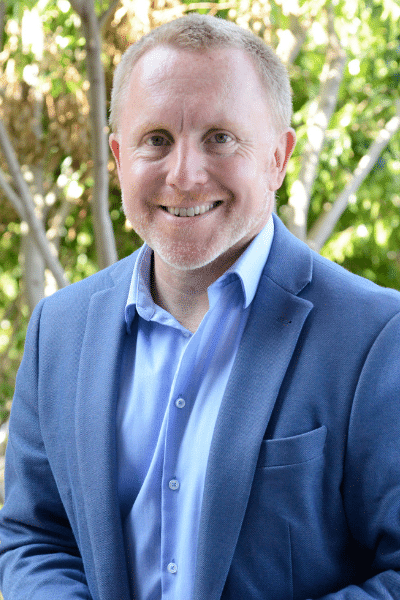 Expressions of Interest
We are now taking expressions of interest in this exclusive event.
Are you an IPA member and senior leader? Please complete the form with your details and we'll be in touch shortly.
Not sure if you're a member? Not a member but you would like to enquire about membership so you can take advantage of this event? Leave us a note in the message field regarding your particular query.
All queries welcomed!
Solutions Begin With A Conversation!