Welcome to the Autumn edition of the IPA Newsletter
My mentor advised me that when starting a new business it is critical to have the flexibility to change direction as per your customer requirements, this has been great advice so far for IPA. We have found that most of the customers visiting the website and contacting us direct are looking initially for training assistance in specific areas of expertise, this has lead us to make a small change to the way we present ourselves in the market, with the shift to helping industry find great training products, this seems to be working with several of our partners receiving referrals and other business.
Our aim over the next 12 months is to become Australia's #1 industry training website with the best training products & partners.
In other news it is business as usual with more training products being added to the new look website, our partner events including Simon Sinek, Seth Godin, free workshops and webinars, now is a great time to get involved and add your valued contribution.
Remember if you use a training product that you absolutely love please let us know as we really want to share; boosting the capabilities Australian industry.
Gary Silversides; CEO
---
Partner News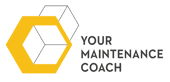 After receiving brilliant feedback after presenting at IMC 2019, Simon from Your Maintenance Coach has developed a free 'on demand' webinar titled "The Reliability Maximiser: A Free Crash Course To Transform Your Maintenance Team Into Superheroes In The Next 90 Days".
---
Click the link below to find out more about Vueterra's
Inventory AIM Package
Download the case study to see how Vueterra has helped Incitec Pivot
---
Grantham Industrial Lubricants have generously offered a free sample of
400g Food Grade Tech Grease 2.
TECH GREASE FG 2 is a multi-purpose grease which is permitted to come into accidental contact with food.
Click on the link above to access product details.
---
What's on this quarter?
Check out the diverse range of quality training workshops proudly facilitated by our partners over the next quarter.
ONLINE LEADERSHIP DEVELOPMENT

Presented by Winners-at-Work

6 Units commences Friday 20 March 2020

$349 per person for series

Download brochure

SIMON SINEK LIVE

THE INFINITE GAME

Sydney | Monday 23 March 2020
IPA Special from $595 per person

ONLY LIMITED SEATS LEFT

CATEGORY 1 THERMOGRAPHY COURSE

Presented by AIRA

Brisbane | 23 March 2020 - LAST CHANCE!

Sydney | 20 April 2020

Investment: $2,500 per person

LEADING FOR SAFETY WORKSHOP

Presented by Caterpillar Safety Services

Brisbane | 26 March 2020
Investment: $199 per person

REGISTRATIONS CLOSING SHORTLY

INDUSTRY 4.0

Presented by Realise Potential

Sydney | Tuesday 31 March 2020

Investment: Early Bird special $395

Early Bird closes 17 March 2020





COMPETITIVE SYSTEMS & PRACTICES

Presented by Efficiency Works

Certificate III, IV and Diploma levels

Online intake commences 16 April 2020

RTO Certified courses





SETH GODIN LIVE

SEE THINGS DIFFERENTLY

Sydney | 15 May 2020
Stay Connected
---
Need further information?
Gary Silversides | CEO | 0479 164 169
Lana May | General Manager | 0479 028 020
---