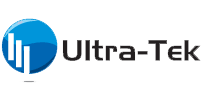 With close to 30 years experience in understanding and designing solutions for Australian Industry's maintenance and reliability needs, Ultra-Tek was formed to pull together the very best in products and services available for these needs from around the globe.

Our focus centres around three core elements: Elimination of Waste / Energy Conservation; Precision Process Measurement &; Maintenance Optimisation.

We represent global leaders in their respective fields with best in class products, services and education programs supported by experienced 'on-the-ground' personnel here in Australia.

We have extensive experience across the mining, petrochemical, oil & gas, power generation, food & beverage, pharmaceutical, aviation, pulp and paper and defence industry verticals.
HEAD OFFICE: QUEENSLAND
SERVICES: AUSTRALIA, PAPUA NEW GUINEA, New ZEALAND & INDONESIA